Chorley Panthers RLFC

News Report
BECOME PART OF THE FABRIC OF OUR CLUB
03/09/19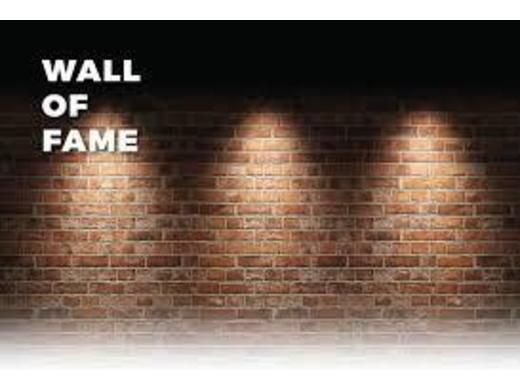 For the first time in the clubs 30 year history we're offering you; the true supporters of Chorley Panthers RLFC, the opportunity to create an even stronger bond with the club by adding a personalized brick to our new "WALL OF FAME" to preserve the clubs future, acknowledge the past and help to fit out our new £300k clubhouse development.
To assist with the development, to date, we've raised over £116k ourselves and have secured funding from Sport England and The Rugby League World Cup 2021 Legacy Fund of an additional £184k.
The development should be completed in early December and we are keen to furnish it with new fixtures and fittings, befitting of the new surroundings, along with replenishing club funds securing the long term sustainability for our members and the wider community.
To raise these much needed funds we'd like to offer you the opportunity to buy a brick for yourself, friends, family or loved ones. Why not buy an engraved brick to celebrate births and marriages, a simple acknowledgement or even paying a fitting tribute to loved ones that were true 'Panther' fans.
The bricks will be professionally engraved with your own personal message and used to build a "WALL OF FAME" inside the new clubhouse providing a legacy for years to come.
A commemorative brick will cost £40.00 each and allows for a personalised message of two lines with a maximum of 16 characters per line in bold black lettering.
For the supporter that would like to show their support on a grander scale, there is the opportunity to purchase a double sized brick for £120, ideal for corporate sponsors to have a permanent statement of their help in securing the future of our club for years to come.
Simply complete the Order Form and if you qualify, the attached "Gift Aid" to allow us to claim an extra £10 per brick sold.
Thank you so much for your support.
Follow the site to get the latest news and results straight to your email
Calendar
| Mon | Tue | Wed | Thu | Fri | Sat | Sun |
| --- | --- | --- | --- | --- | --- | --- |
| | 1 | 2 | 3 | 4 | 5 | 6 |
| 7 | 8 | 9 | 10 | 11 | 12 | 13 |
| 14 | 15 | 16 | 17 | 18 | 19 | 20 |
| 21 | 22 | 23 | 24 | 25 | 26 | 27 |
| 28 | 29 | 30 | 31 | | | |
Weather
Chorley, UK
Light Rain, Rain

0 MPH S
93% humidity
Thu

3°C
-7°C
Fri

3°C
-6°C
Sat

3°C
-7°C
Sun

3°C
-3°C
Contact List

Angela Turner
07815067668