Chorley Panthers RLFC

News Report
Can you spare an hour??
05/09/18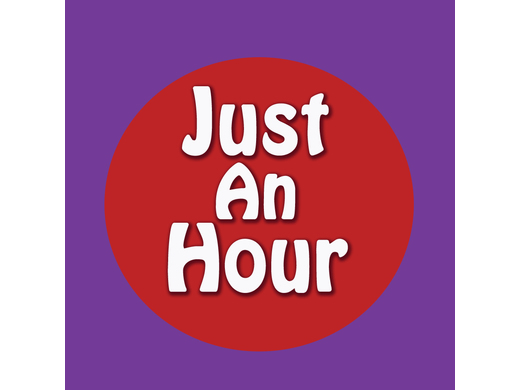 Next Wednesday (sept 12th) Asda Chorley (who are strong supporters of the club) are holding a community litter pick along the canal starting at Botany Bay. They have approached the club and other community groups to see if anyone can offer them a little support with this event by helping them for 30/40 minutes.
It would be great if Panthers could be represented at this community event, as Asda have and continue to support the club in a variety of ways including allowing us to hold bag packs in store, donating cakes and drinks to the festival, along with recently putting us on their community board, resulting in the club being £200 richer!
The litter pick starts at 11am @ Botany Bay.
Come on Panthers time to offer a little support to those who support us!
Follow the site to get the latest news and results straight to your email
Calendar
Mon
Tue
Wed
Thu
Fri
Sat
Sun

1

Jun 1 Open Age v Manchester Rangers

Chorley Panthers RLFC

2

Jun 2 Folly Lane U14s 18 Chorley Panthers U14s 20

Folly Lane ARLFC

Jun 2 Chorley Panthers U10s 48 Rochdale Mayfield U10's 20

Chorley Panthers RLFC

Jun 2 Orrell St James U11s 44 Chorley Panthers U11s 18

Orrell St James

Jun 2 Chorley Panthers U7s 36 Hindley ARLFC U7s 16

Chorley Panthers RLFC

Jun 2 Chorley Panthers U8s 32 Thatto Heath Crusaders U8s 28

Chorley Panthers RLFC

Jun 2 Westhoughton Lions U9s 12 Chorley Panthers U9s 32

Westhoughton Lions

Jun 2 Chorley Panthers U16s 6 Leyland Warriors U16s 54

Chorley Panthers RLFC

Jun 2 Newton Storm U15s 16 Chorley Panthers U15s 0

Newton Storm

3

4

5

Jun 5 Bank Quay Bulls U13s 18 Chorley Panthers U13s 22

Bank Quay Bulls

6

7

8

9

Jun 9 Ince Rose Bridge U11s 28 Chorley Panthers U11s 24

Ince Rose Bridge

Jun 9 Chorley Panthers U16s 16 Wigan St Judes U16s 28

Chorley Panthers RLFC

Jun 9 Rochdale Cobras U12s v Chorley Panthers U12s

Rochdale Cobras

Jun 9 Ince Rose Bridge U7s 44 Chorley Panthers U7s 32

Ince Rose Bridge

Jun 9 Leigh Miners Rangers U8s v Chorley Panthers U8s

Leigh Miners Rangers

Jun 9 Chorley Panthers U9s 12 Leigh Miners Rangers U9s 16

Chorley Panthers RLFC

Jun 9 Hindley U10s 8 Chorley Panthers U10s 22

Hindley ARLFC

Jun 9 Limehurst Lions U14s 24 Chorley Panthers U14s 32

Limehurst Lions

10

11

12

Jun 12 Chorley Panthers U15s 30 Clock Face Miners U15s 10

Chorley Panthers RLFC

13

14

15

Jun 15 Wigan St Pats v Open Age

Clarington Park, Harper Street, Wigan

16

Jun 16 Chorley Panthers U13s 10 Rylands Sharks U13s 42

Chorley Panthers RLFC

Jun 16 Langworthy Reds U12s 18 Chorley Panthers U12s 40

Langworthy Reds

Jun 16 Chorley Panthers U12s P Cadishead Rhinos U12s P

Chorley Panthers RLFC

Jun 16 Chorley Panthers U10s 58 Oldham St Annes Golds U10s 18

Chorley Panthers RLFC

Jun 16 Widnes Moorfield U11s 32 Chorley Panthers U11s 32

Widnes Moorfield

Jun 16 Chorley Panthers U7s 44 Heysham Atoms U7s 20

Chorley Panthers RLFC

Jun 16 Rochdale Mayfield U8s 56 Chorley Panthers U8s 44

Rochdale Mayfield

Jun 16 Chorley Panthers U9s 28 Shevington Sharks U9s 16

Chorley Panthers RLFC

Jun 16 Chorley Panthers U14s 32 Latchford Giants U14s 0

Chorley Panthers RLFC

Jun 16 Bury Broncos U16s 44 Chorley Panthers U16s 0

Bury Broncos

Jun 16 Chorley Panthers U15s 30 Hindley ARLFC U15s 6

Chorley Panthers RLFC

17

18

19

20

21

Jun 21 Folly Lane U14s v Chorley Panthers U14s

To Be Announced

22

Jun 22 Open Age v Hindpool Tigers

Chorley Panthers RLFC

23

Jun 23 Chorley Panthers U12s 14 Bury Broncos U12s 22

Chorley Panthers RLFC

Jun 23 Accrington Wildcats U12s P Chorley Panthers U12s P

Accrington Wildcats

Jun 23 Halton Farnworth Hornets Greens U13s 12 Chorley Panthers U13s 48

Halton Farnworth Hornets

Jun 23 Portico Vine U14s A Chorley Panthers U14s A

Portico Vine

Jun 23 Wigan St Patricks U10s v Chorley Panthers U10s

Wigan St Patricks

Jun 23 Chorley Panthers U11s P Waterhead Warriors U11s P

Chorley Panthers RLFC

Jun 23 Wigan St Judes U7s v Chorley Panthers U7s

Wigan St Judes

Jun 23 Chorley Panthers U8s 44 Culcheth Eagles U8s 52

Chorley Panthers RLFC

Jun 23 Clock Face Miners U9s 12 Chorley Panthers U9s 16

Clock Face Miners

Jun 23 Chorley Panthers U16s P Wigan St Judes U16s P

Chorley Panthers RLFC

Jun 23 Woolston Rovers U15s 46 Chorley Panthers U15s 6

Woolston Rovers

24

25

Jun 25 Chorley Panthers U9s v Leigh East U9s

Chorley Panthers RLFC

26

Jun 26 Chorley Panthers U15s 4 Woolston Rovers U15s 50

Chorley Panthers RLFC

27

28

29

Jun 29 Chorley Panthers U14s v Limehurst Lions U14s

Chorley Panthers RLFC

30

Jun 30 Chorley Panthers U12s v Limehurst Lions U12s

Chorley Panthers RLFC

Jun 30 Newton Storm Lightning U9s P Chorley Panthers U9s P

Newton Storm

Jun 30 Culcheth Eagles U8s v Chorley Panthers U8s

Culcheth Eagles

Jun 30 Waterhead Warriors U11s v Chorley Panthers U11s

Waterhead Warriors

Jun 30 Langworthy Reds U13s v Chorley Panthers U13s

Langworthy Reds

Jun 30 Cadishead Rhinos U16s v Chorley Panthers U16s

Cadishead Rhinos

Jun 30 Chorley Panthers U15s A Oldham St Annes U15s W

Chorley Panthers RLFC
Next Matches
Upcoming Match Details
29/06/19 10:30

Chorley Panthers U14s
Limehurst Lions U14s
Upcoming Match Details
30/06/19 10:00
Chorley Panthers U12s
Limehurst Lions U12s
Upcoming Match Details
30/06/19 10:30
Culcheth Eagles U8s
Chorley Panthers U8s
Upcoming Match Details
30/06/19 10:30

Newton Storm Lightning U9s
Chorley Panthers U9s
Upcoming Match Details
30/06/19 10:30
Waterhead Warriors U11s
Chorley Panthers U11s
Weather
11 MPH NE
88% humidity
Thu

21°C
9°C
Fri

22°C
10°C
Sat

27°C
11°C
Sun

21°C
12°C
Contact List

Angela Turner
07815067668